Local Leeds Locksmiths Not A National Locksmith Or Call Centre!
Over 10 Years Experience!
Call Today 07545023696

Leeds locksmiths are one of the most well respected locksmiths in the Leeds area. We can help you secure your home or office after a break in, get you back in to your property if you have lost your keys or upgrade your security using the most up to date locks and hardware available.
You may have already noticed that there are a huge number of locksmiths Leeds in the local area to choose from, so why choose us over all the other locksmiths? Quite simply because we stick to old fashioned values which people expect to see from a local family run company. We are reliable, friendly and always keep to our appointment times. At Leeds locksmiths we are completely independent which means we can offer a more personal and cost effective service than a national locksmith company can. When you call us you will always speak to a qualified locksmith who can understand exactly what it is that you need instead of somebody in a call centre that doesn't actually have a clue!
We genuinely are one of the most professional and experienced locksmiths companies in Leeds. We can deal with anything from a lost key to a complete security overhaul of your home or business premises. Over the years we have gained a huge amount of experience meaning we can tackle any lock job whether it's on a wooden, composite, upvc or aluminium door. We also carry out lock repairs to wooden and upvc windows.
At Leeds locksmiths we try to attend all emergency jobs anywhere in Leeds in 1 hour or less. We understand how distressing emergency lock situations can be which is why we try to respond as quickly as we possibly can. We are also available every day of the year so no matter when an emergency situation occurs we will be on hand to assist you.
One of the things we pride ourselves on the most is the amount and the variety of stock we carry. It's very rare that we will not have the correct part with us when we arrive which means we can fix the problem quicker and more efficiently than a lot of other locksmith company's. If we do not have the correct part with us we will never charge you for any time taken to go and source the correct parts for you. Because of the fantastic relationships we have with local suppliers 99% of parts can usually be sourced and fitted within the same day.
When we quote a price to our customers that is a set price which will not change. The price we say is the price you pay! Because we don't charge a call out fee or VAT we are definitely one of the most competitively priced locksmiths in the West Yorkshire area. Because of our vast experience and knowledge we can usually quote an exact price over the phone, in the rare event that we can't quote over the phone we will visit your home or business to assess the situation completely free of charge and give you a no obligation quote.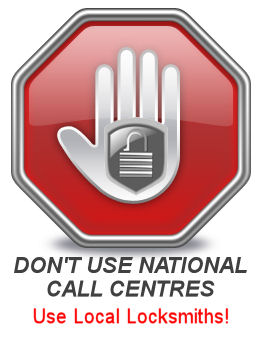 Upvc Door Locks Leeds
A lot of other locksmith company's shy away from complex Upvc door repairs. As Professional locksmiths we thrive on this sort of work. There are a huge number of upvc door multi point locking mechanisms which are now obsolete. When this situation occurs a lot of other companies will advise you that a new door is needed but we can always adapt the door and frame to suit a more modern lock mechanism which means you save £££ over having a new door fitted.
Mortice and Wooden Door Locks Opened Repaired And Replaced In Leeds
Got a problem with a lock for a wooden door? We can open or replace any type of lock for a wooden door no matter which one of the hundreds of brands out there that you have. We are experts in non destructive entry so if you have lost your keys for your wooden door or you would just like to upgrade the mortice lock to a more secure make and model we can certainly be of assistance. Mortice locks are updated all the time to make them as secure as possible, if the one you have installed is currently an older model we will upgrade it to the newest most secure version at no extra cost! We carry all the top brands of mortice lock with us.
Need an Anti Snap Lock Fitting?
Currently there's a crime wave sweeping through West Yorkshire which is causing a lot of people concern. By now most people have heard either from a family member, TV programme or somebody they know who has been burgled, about lock snapping. Lock snapping is a really simple technique used to break into houses which are fitted with euro locks. Theses type of locks are found on every Upvc and composite door and also some wooden and aluminium doors. The technique involves literally snapping the lock barrel in half which allows the door to be unlocked in seconds. Fortunately you can now combat this type of break in by having anti snap locks fitted. These new types of euro lock will stop the burglars in there tracks as the locks are designed to react differently to a standard euro lock when somebody tries to snap it in the traditional way. We can supply and fit anything to suit your budget from budget anti snap locks right up to top of the range Kite marked TS007 anti snap locks. If your not sure if the locks you currently have installed are vulnerable to this lock snapping technique feel free to give us a call and we will check your locks for you. If you do have the older type of euro lock currently fitted we advise upgrading straight away to anti snap euro locks.
For more lock snapping information please see the videos below or visit this BBC news report on lock snapping. More information can also be found on the West Yorkshire Police website.
Window Locks In Leeds
We also carry out emergency and non emergency repairs to Upvc window locks. If your window wont lock when closed or you have lost the keys to either lock the window or open it then we can help. We carry out servicing and repairs to window handles and window mechanisms across Leeds and West Yorkshire. Sometimes the older type of window mechanisms are obsolete but we can always fit more modern types of window mechanism to an older window if necessary preventing you from having to get all new windows fitted. This is obviously a much more cost effective solution than having to replace the window altogether.
All Parts Guaranteed By Local Locksmiths In Leeds
At Leeds locksmiths we only ever use top quality parts and as a result of this we are confident to give all our Leeds customers a full guarantee. In the very unlikely event that a problem occurs with a product that we have supplied within the first year we will supply and fit you a new one completely free of charge.
So to summarise we do not charge VAT or a call out fee, we are one of the best value locksmiths in the Leeds area, we can tackle any lock problem you might have and we are available 365 days a year. We are fully DBS checked, all the parts we supply are top of the range and we are one of the most reliable and experienced locksmiths in Leeds. So what are you waiting for contact us today!
Please feel free to visit our new site http://www.the-locksmith-world.co.uk/locksmiths-leeds/
Locksmiths Leeds Blog
Winter Security, *Updated 1.9.15*
As the summer is coming to an end in Leeds it wont be long before the dark nights start to draw in. We have a few suggestions that might just help you prevent a burglary this winter. The most obvious place to start is with window and door security. If you have wooden doors then you should have at least one British Standard mortice lock per door but ideally two with a combination of a sash lock and a dead lock or Yale style lock. For Upvc or composite doors then an anti snap euro lock combined with a multi point locking mechanism is an essential. Also extra bolts or sash jammers can be fitted to increase security levels. All windows should be secured with a lockable window handle and again ideally extra bolts or sash jammers. All this should be combined with a good quality alarm system as well.
For exterior security you could fit security lighting ideally pointed at the front and back doors this will illuminate the area around the doors and drive way ect. Cctv is also another option and there are now even a few wireless systems meaning that anybody can install there own cameras.
One of the biggest problems we see at locksmiths Leeds however is doors that have been left unlocked! Always check and double check that you have locked doors behind you, what is the point in having the most up to date security and then not locking the door. Remember to lock doors even when you are at home in Leeds because we see so many opportunist thefts from doors which have been left unlocked.
We hope these few tips help you evaluate your home security a little better and if it manages to stock just one burglary in Leeds then it will have definitely been worth while.
Spotting A National Locksmith Company, *Updated 25.9.15*
Many locksmith company which you find on Google and in the directories are in actual fact national locksmiths! They often trick a deceive unsuspecting customers into believing they are a local locksmith company and tend to charge £££ more than a proper local locksmith in Leeds.
These company are general very easy to detect if you know what to look for! Unfortunately most average customers have not got a clue how to spot a national locksmith company over a local locksmith. These company's tend to be very clever with there advertising and will usually pay there way to the top of Google adverts also known as Google adwords. Another tactic is to advertise very heavily with Yellow pages and other directories such as Thompson local by paying for the entire first page either with one huge advert or lots of smaller adverts to try and make it look like lots of different company's.
You will probably find that these company's also have loads of different "local" land line numbers. There will probably be a different phone number for every area of your city making you believe they have locksmiths all across the city. This is not true in fact sometimes the locksmith they send to you will not even be from your city! National locksmiths tend to use self employed locksmiths who are short of work in there own area, when you call the national locksmith company they look at what area you live in and assign the job to the nearest sub contractor they have. Because there is more than one person involved in completing jobs ie the national locksmith company and the locksmith sub contractor they generally have to charge the customer a lot more money because both party's need to get paid at the end of the day!
You can find more info on how national locksmiths operate here
Things to ask yourself when trying to book a local Leeds locksmith
When you call the number in the advert does the person on the other end of the phone sound like somebody in a call centre? Do they sound like they know anything about locks or the trade? Do they have a local accent or do they sound like they are from a completely different city? These are all things you should be asking yourself before booking a local locksmith in Leeds, and remember never ever give a comapny your card details before they have turned up and completed any locksmith work to your complete satisfaction!
© copyright 2012 - 2015 1st Defence Locksmiths, All rights reserved